We offer gate operators by Apollo.
Apollo is the leader in solar gate operators.
Click on the Link to visit thier website


We offer Elite gate operators by Chamberlin.
Chamberlin offers many gate products. Their Liftmaster brand is the most reconizable.
Click on the Link to visit thier website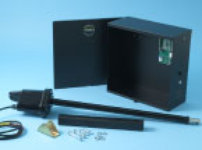 We offer Viking gate operators.
Viking offers a low voltage system, that continues to work even if power is interupted.
Click on the Link to visit thier website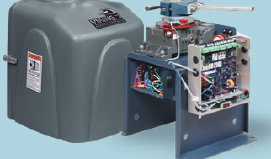 We offer Linear Access equipment.
Linear offers a wide range of access control products, including telephone entry systems, and keypads.
Click on the Link to visit thier website
We offer a full line of gate operators and access equipment. We also service what we sell, during and after the warranty period. We have installed gate operators for over 30 years and offer only the products that have proven themselves as the most dependable.

Apollo and Linear products have a two year warranty.
The warranty for Elite and Viking products are five year commercial and seven year residential.

Click on the the pictures or the names to find out more about these products.